WCLS 97.7 CLASSIC HITS IS A BLEND OF MUSIC WE GREW UP WITH! OUR MUSIC APPEALS TO OUR CORE AUDIENCE OF 25-54 YEAR OLD ADULTS
WCLS 97.7 Classic Hits REACHES OVER 300,000 PEOPLE WORKING, DRIVING AND LIVING IN A SIX PLUS COUNTY REACH.
Interested in Advertising on WCLS 97.7 Classic Hits? Call one of our marketing and promotions specialists today we can put together an effective marketing plan to promote your business or organization. WCLS 97.7 advertising and promotion team can discuss rates, special promotions, and upcoming package details. We will even create and customize an advertising campaign that will fit your budget and advertising needs. RADIO GETS RESULTS....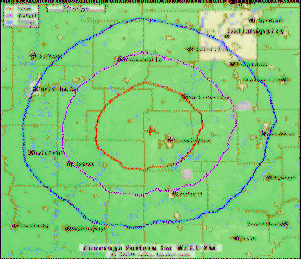 Trademarks and Brands
Are the Property Of Their Respective Owners
All Rights Reserved
©2017 Mid America Radio Group